Homemade Electric Kart using a 2,9 kW Forklift Motor
Specification
Top-Speed: 35 km/h forwards and backwards
Weight: 240 kg
Turning radius: 0,5 m
Brake: Rear only, wodden block
Suspension: Rear swing arm only
Features:
Switch for selecting driving direction
Switchable differential-lock
Front light
Trailer hitch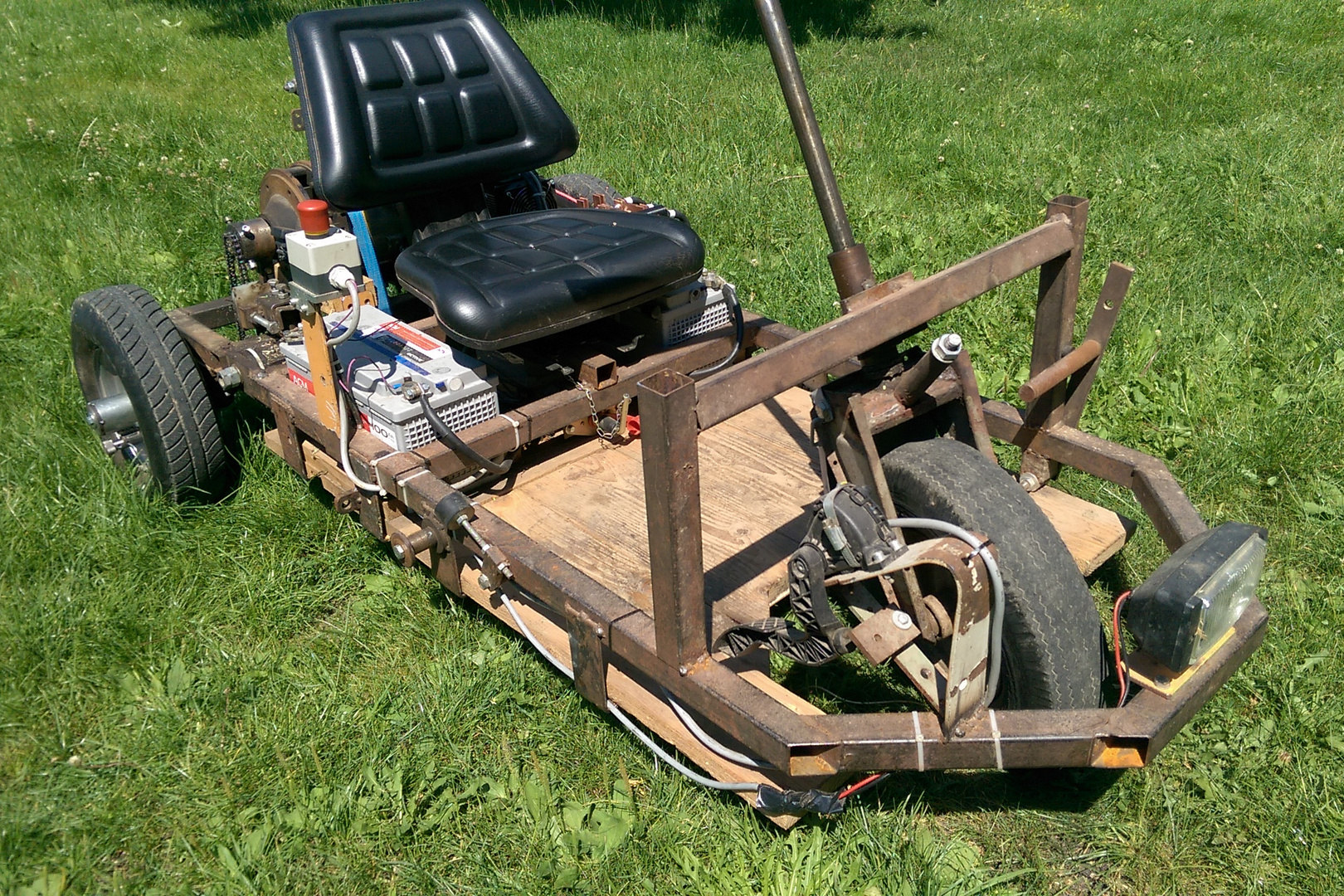 Components
Motor
Type: Serial wound DC motor
Previous application: Forklift
Power: 2,9 kW
Voltage: 24 V
Current:

Rated: 156 A
Measured: 25 - 500 A

Rotational speed: 1780 rpm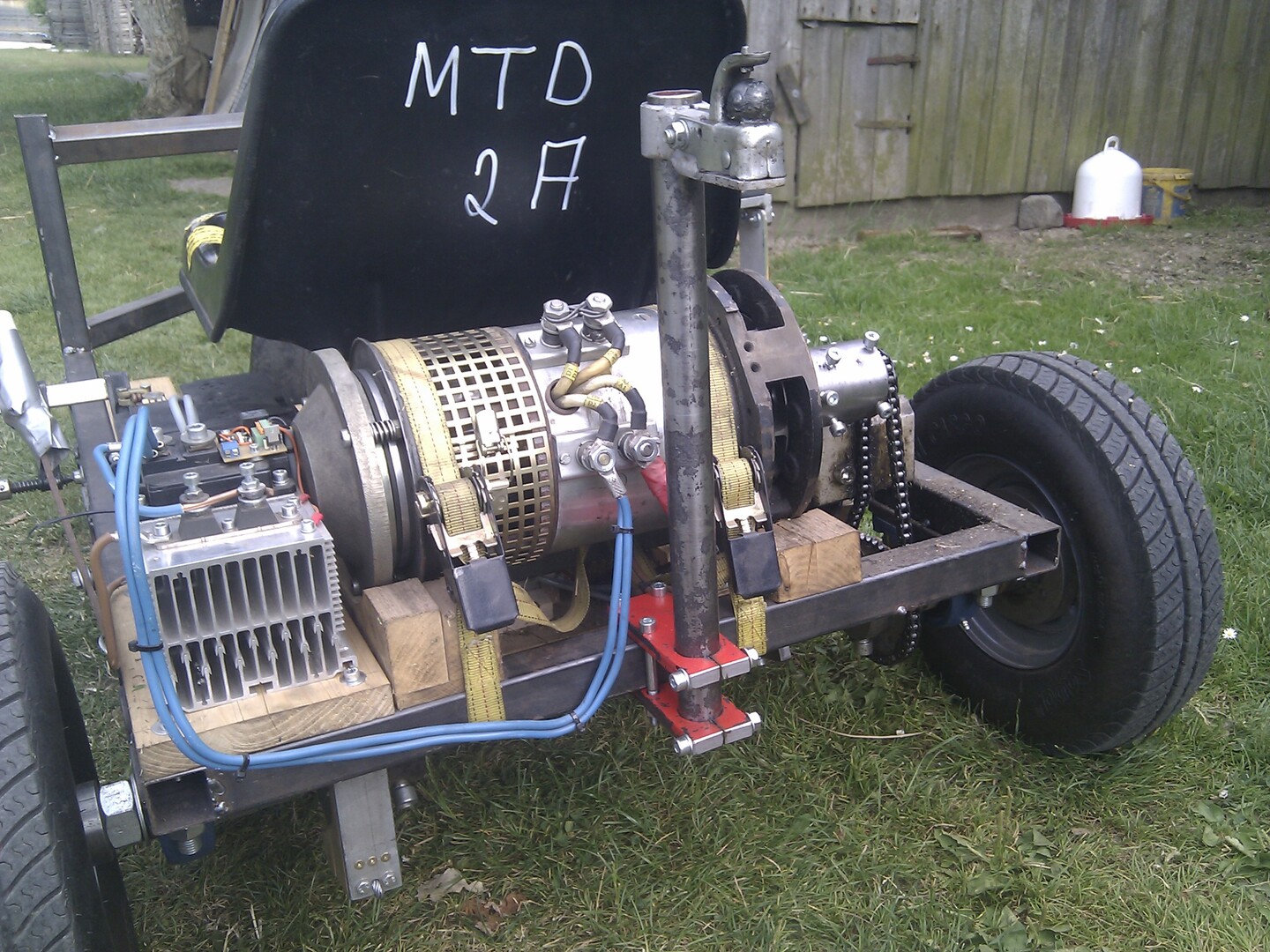 Early setup with temporary wiring
Drivetrain
Custom adapter from motor (helical cut spur gear) to sprocket for chain
Chain: 06B-1(3/8' x 7/32')
Sprockets:
Tires
from car trailer
4.80/4.00-8
Tubeless
diameter 400 mm
Control
Custom PCB with ATMEGA 8 microcontroller
Control method: 124 Hz PWM
600 A 1000 V IGBT (FUJI 1MBI600PX-140-01)
Audi gas pedal
Custom knife switch for direction selection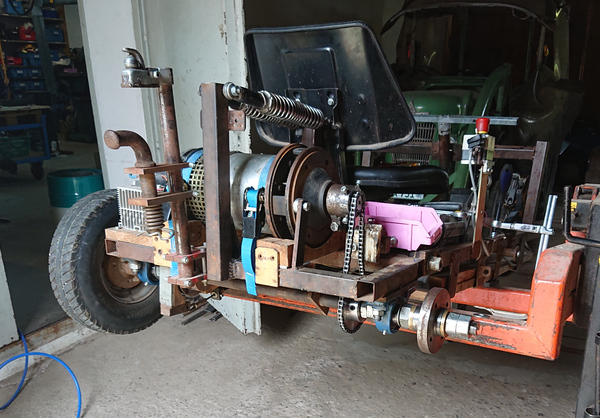 Drivetrain maintenance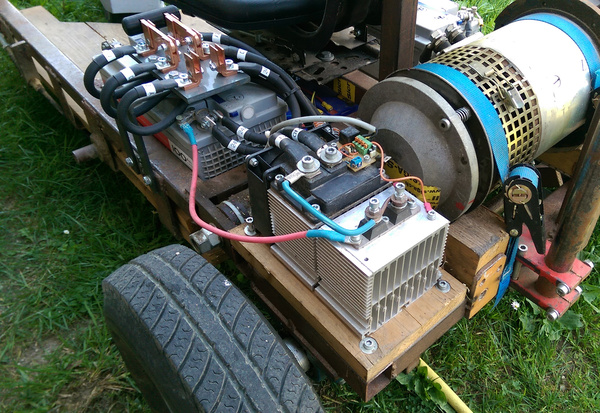 Direction selector, IGBT and Diode
Battery
Voltage: 24 V (2x 12 V in series)
Capacity: 2,4 kWh (2x 12 V 100 Ah)
Type: Deep cycle AGM
Experience with battery types:
Over the years different kinds of batteries were tested:
VRLA Starter battery

Positive: Very high discharge current
-> Noticably higher motor torque
Negative: Fast loss of capacity when discharged too much and often
(bad deep cycle capability)

Lead GEL battery

Positive: Suitable for very deep cycle applications (high actual usable capacity, with comparably less capacity loss)
Negative: Low discharge current
-> Significantly reduced torque in combination with this very current demanding motor (was almost unusable)

AGM deep cycle battery

Slightly less discharge current than the Starter battery, but higher cycle stability
Best option so far

Lithium-Ion battery?
As Experienced in the E-Bike project, Li-Ion would be the best type in terms of weight to capacity ratio and cycle stability. But building a lithium-ion battery in the appropriate size for this project would simply be too expensive.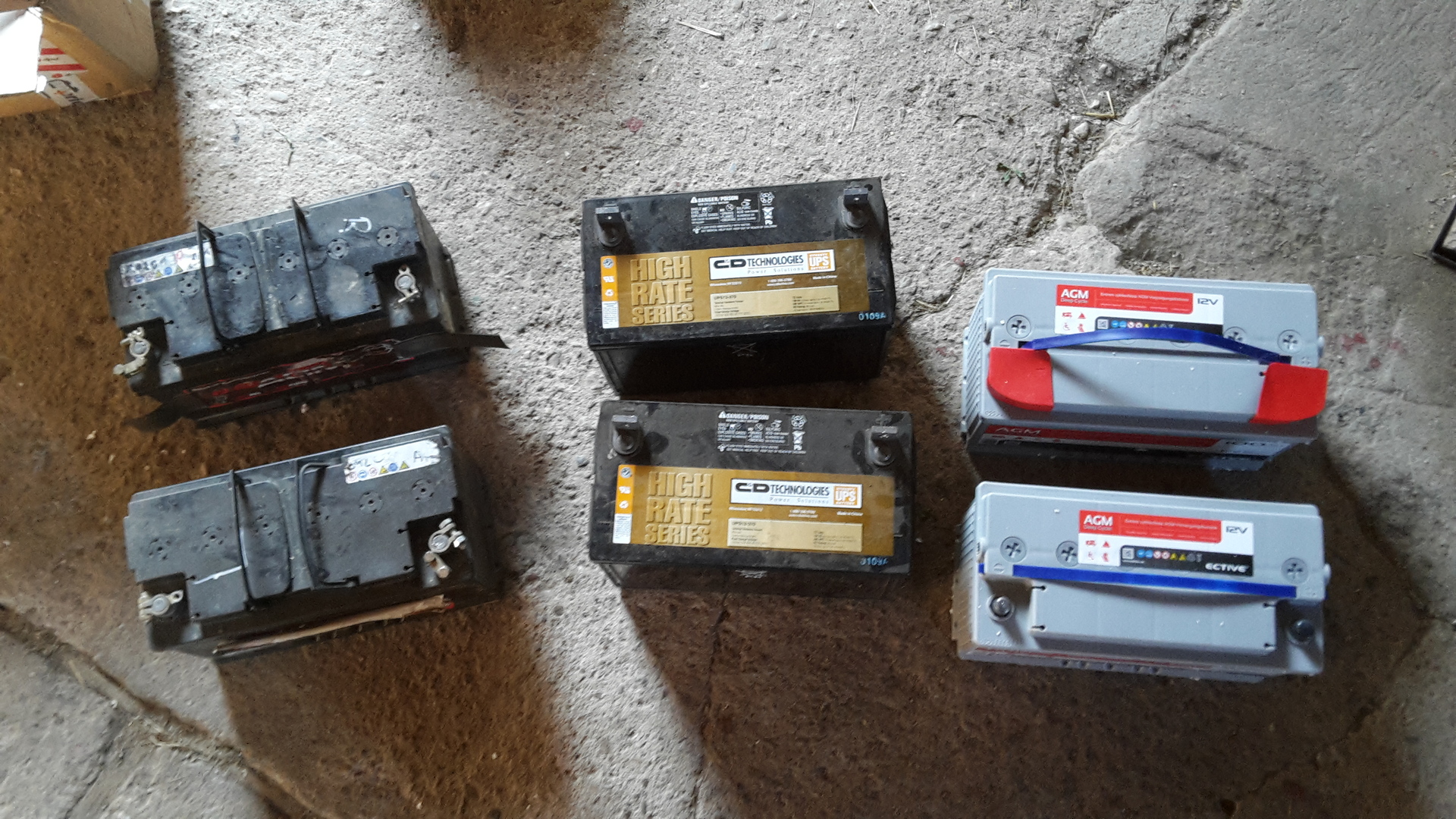 Different battery types used: VRLA, GEL, AGM deep cycle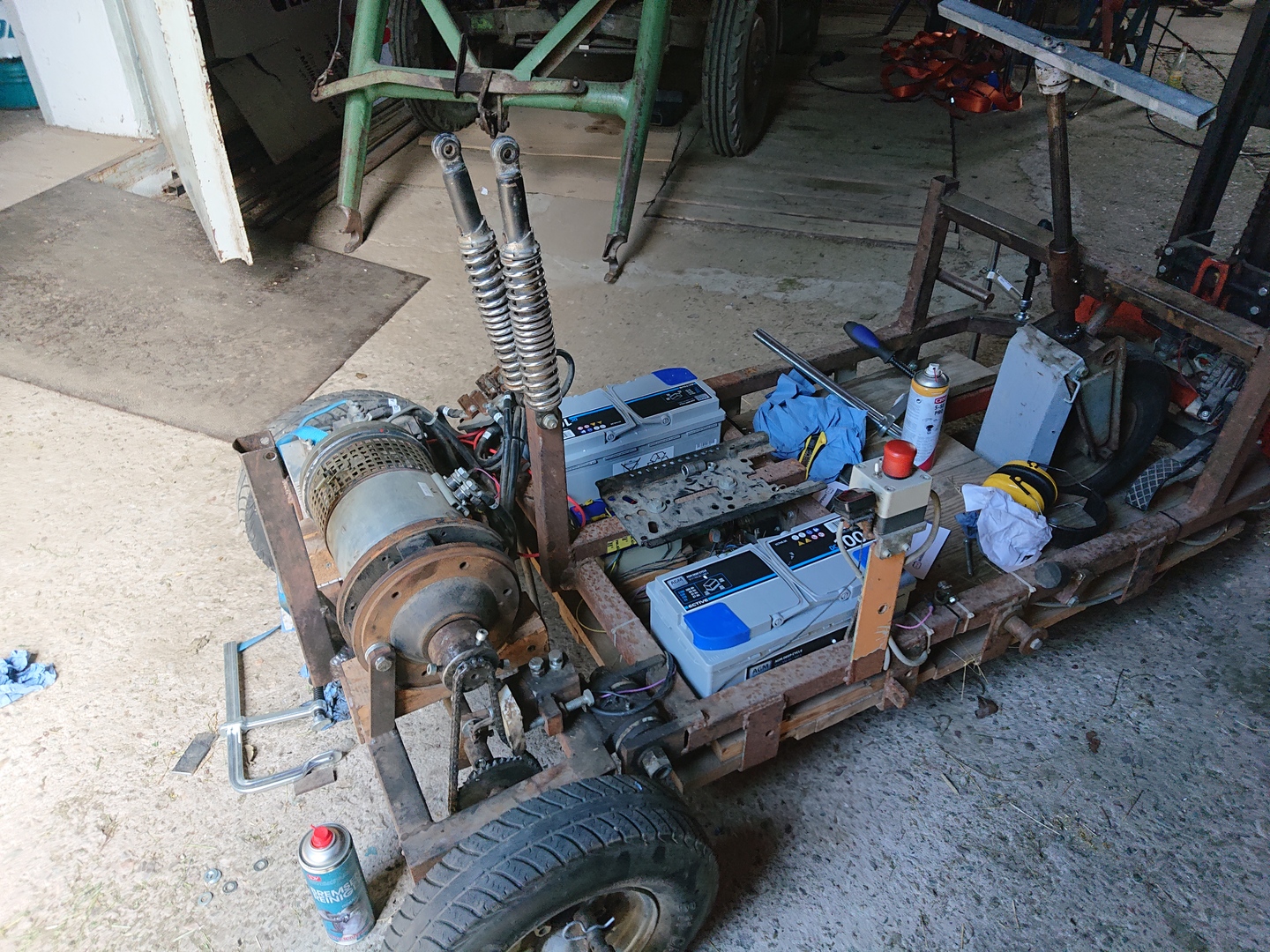 Battery change
Videos
YouTube video
Tests
First test drive
2015.04.16
First motor test
2015.03.01
Suspension test
2015.12.10
Fails
Battery pole melts
2019.05.27
Short circuit
2015.12.10
Build process
Axle thread cutting
2018.07.06
Casting battery pole
2019.06.01
Gallery