An old sliding gate got upgraded with electric motors.
This particular sliding gate is very heavy and gets opened and closed quite frequently.
Specification
Power supply: 230 V AC
Control Interfaces:

Buttons on gate
Buttons on control box
Remote control (radio transmitter)
Web interface
Components
Mechanical
2x 3d-printed gear
2x Toothed rack
4x Custom end position damper
2x Custom guide roller
Motor
Power: 0.3 kW
Voltage: 400 V
Frequency: 50 Hz
Type: Three phase asynchronous motor
Connection: Connected with capacitor for single-phase operation
Control
Custom pcb with ESP-32 microcontroller
12 V relays for controlling the motors
Sensors:

Limit roller switches
Photoelectric barrier

Radio receiver (for remote control)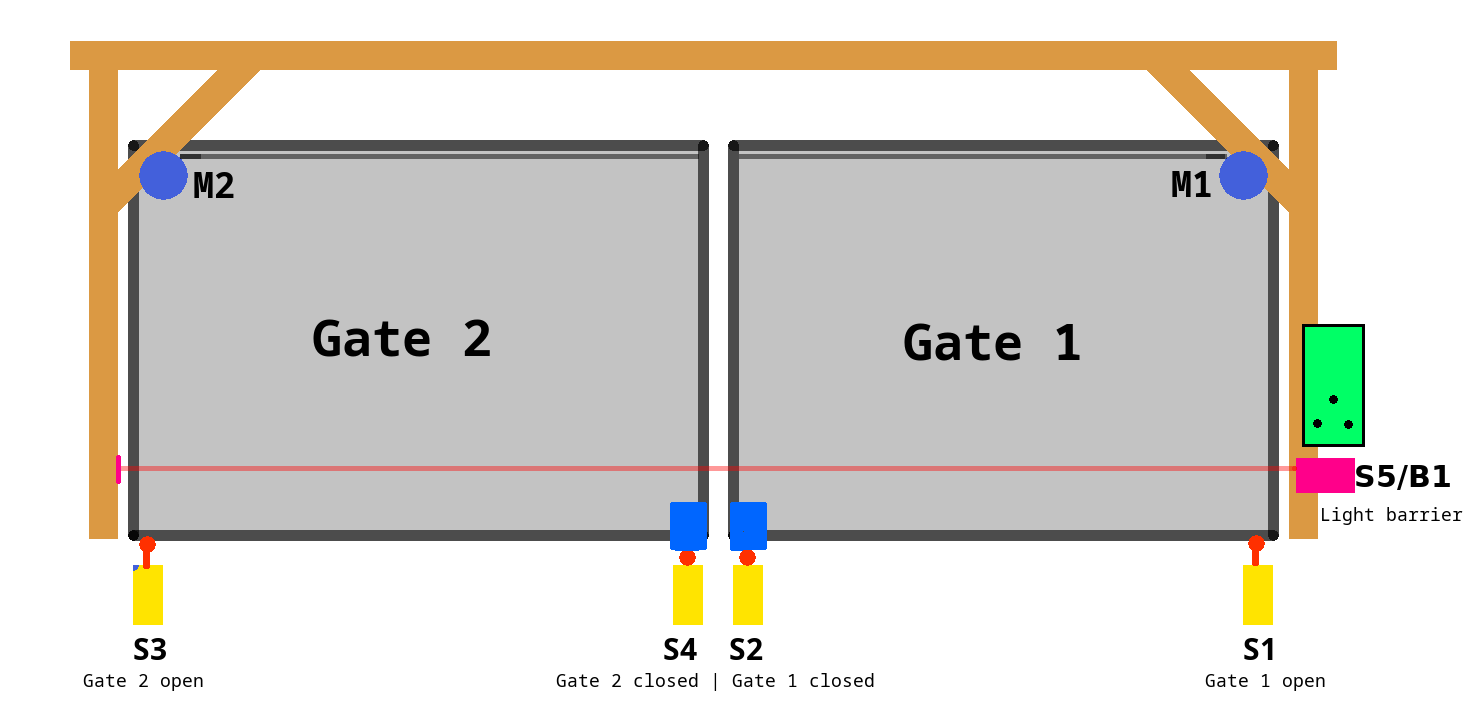 Basic schema of the system with the used sensors.
Videos
First open
2018.02.06
First close
2018.02.06
Gallery